Dead locks are important to keep burglars out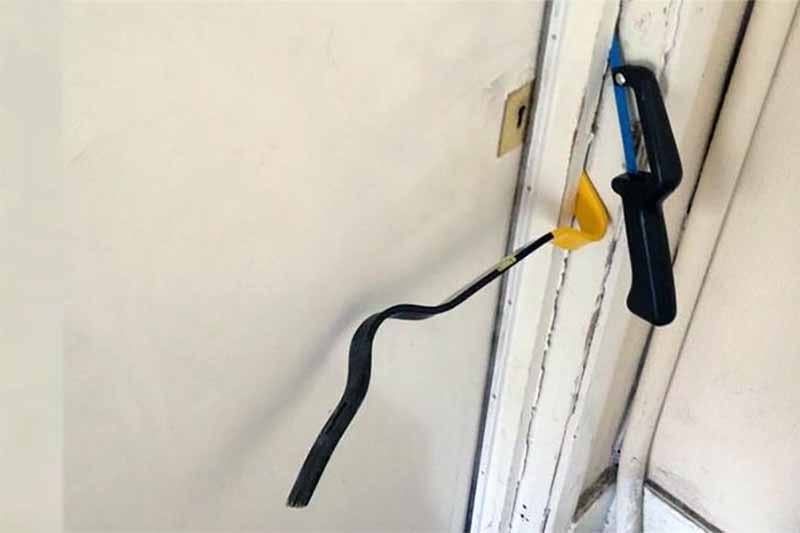 They work pretty well and Capital Locksmiths would recommend that you always use them when fitted. However if you lock yourself out call a qualified Locksmith.
This attempt to open a BS dead lock by one of our clients was doomed to failure. Luckily we were there to help and obtained entry within 5 minutes.